The products made of single-sided cardboard or double-sided laminated polyethylene film are produced in 2 steps.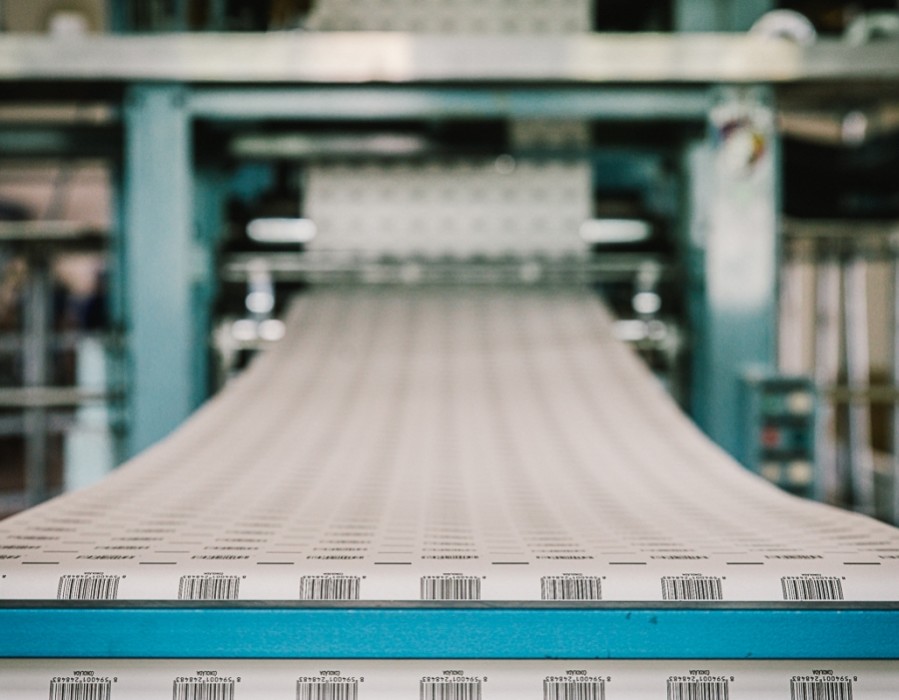 Printing with die-cutting
We produce paper containers and cups on a Drusula printing machine, which is equipped with direct die-cutting of container shell blanks. We then realize the printing with alcohol-based inks using four-colour flexographic printing.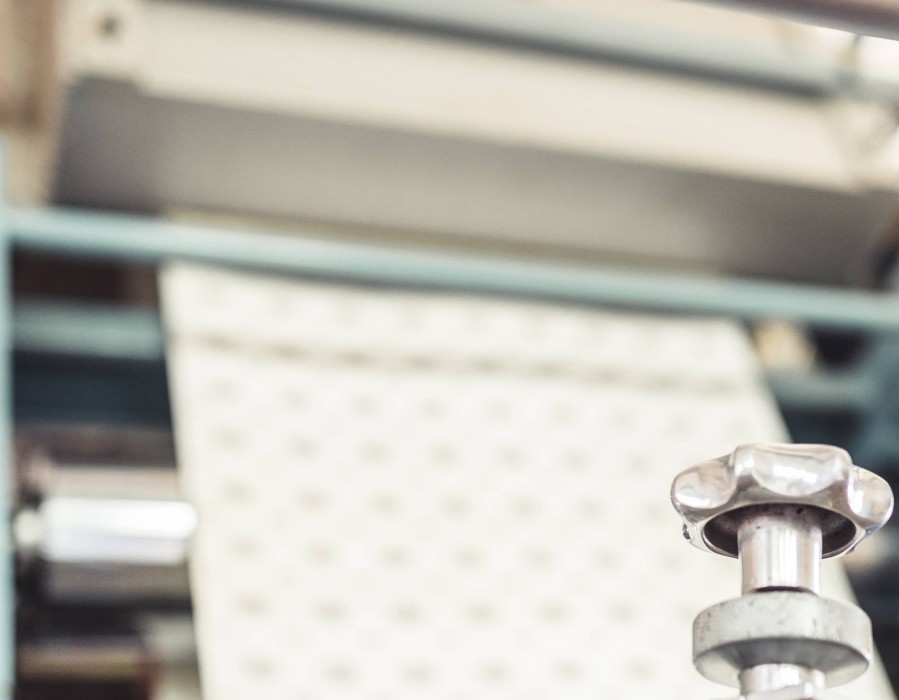 Rolling and finishing
The printed blanks are rolled on Weyhmüller container machines. The wall of the cup is formed from a blank on a winding mandrel. The overlapping ends of the blank are pressed together with an ultrasonic iron. The shell is connected using hot air with a crown that is cut out from a narrow roll of paper by a machine. A flat hem is welded and compressed by an ultrasonic sonotrode on a Bordura machine from a preformed round hem. The operator removes the finished products and stacks them in cartons.