The production of polystyrene and polypropylene containers and cups takes place in 3 production stages. So how does your container or cup come into being?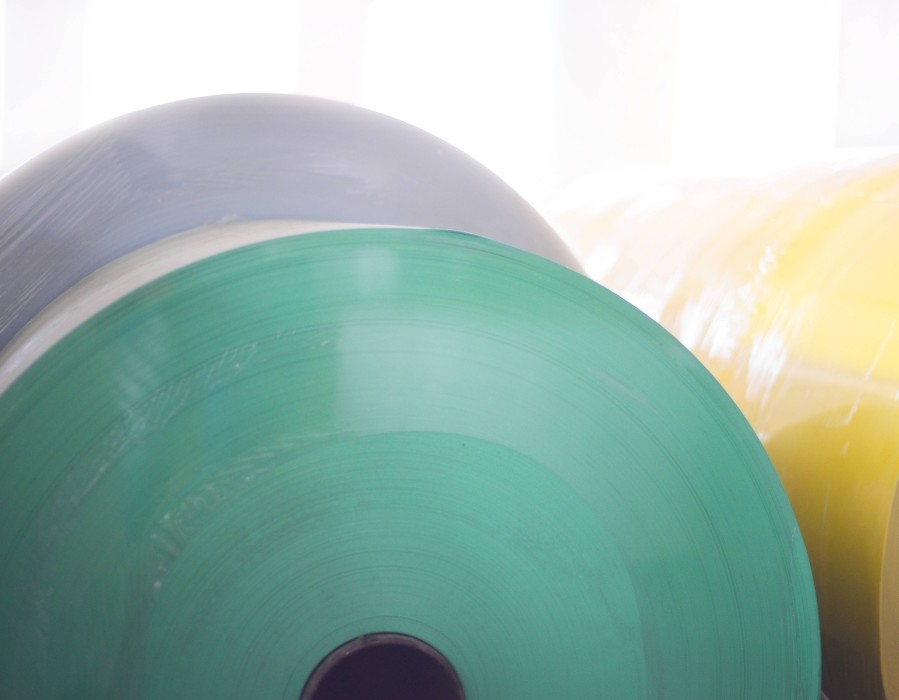 Extrusion
In an extruder, polystyrene or polypropylene granulate is brought to plasticization with the use of heat and shear stress. This material is then extruded as a film by a wide-slot head. It is then cooled by a calender roll system, drawn, cut to the specified width and wound into rolls. For production, we use single-screw machines (extruders) connected to a specially modified extrusion head. One or more extruders may be connected to the head. Depending on the number of extruders, either a single-layer or multi-layer film may form. When processing PS, the temperatures in the extruder reach 180-220°, and when processing PP, they range from 220 to 260° (depending on the film thickness and the type of extruder used). We produce films in thicknesses of 0.35–2.1 mm and widths of 250–850 mm.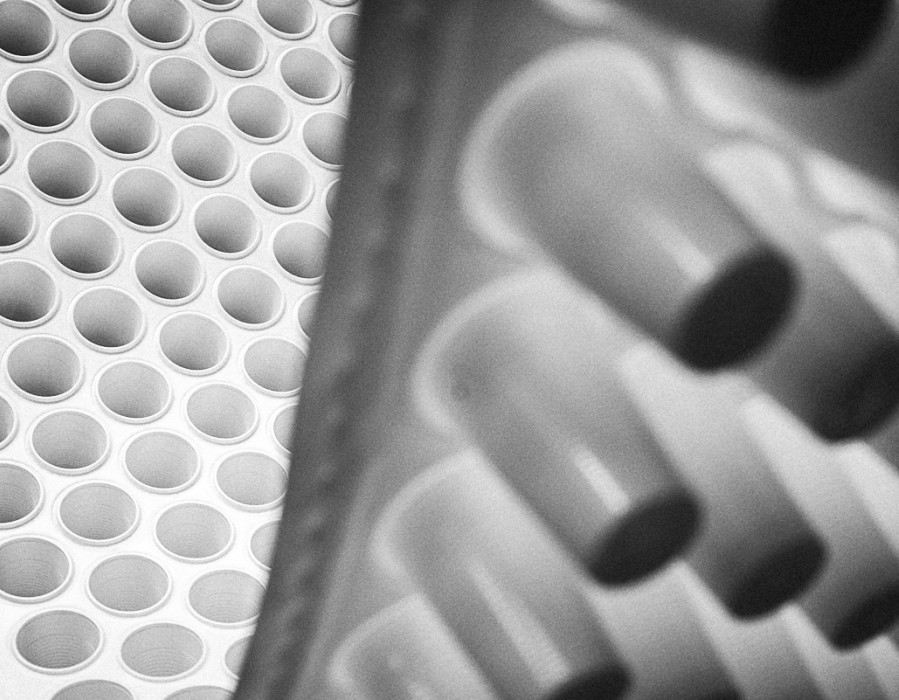 Thermoforming
On the forming machines, the film is heated until it reaches a rubbery state (PS 130-140°, PP 150-155 °C) and softens. Using pressurized air, a vacuum, reforming machines and a forming tool, the film is shaped to the desired form. On ILLIG, TFT and KIEFEL machines, forming and cutting takes place in one combined tool. On AV and AMUT machines, forming and cutting takes place in two steps. We store the finished products as rolls and package them in cartons.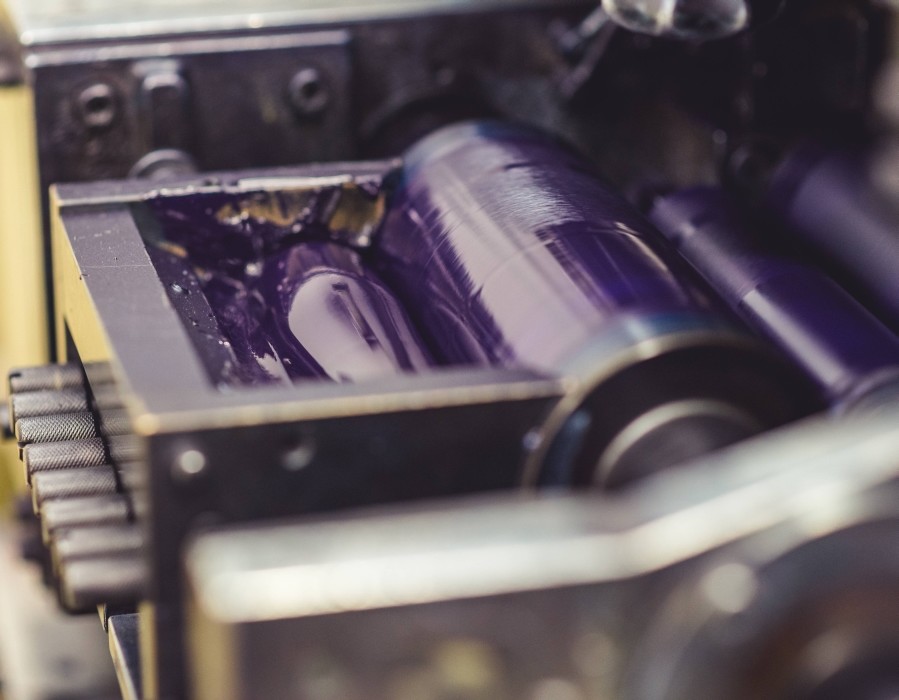 Printing
We realize high-quality printing with up to 8 colours using dry offset technology on Swiss machines from Polytype. Our own graphics department prepares customized prints according to your wishes. We can thus handle your order much faster than companies that use external suppliers. Our graphic designers work with the latest computer technology, including software. For each project, they either design a unique packaging solution or they process the supplied data into photopolymer printing plates.
In the printing machine, the containers are placed on printing cones using compressed air and a screw feeder. Before the actual printing, the surface is treated with an electric discharge (to increase the surface tension) and the adhesion of the UV ink is thus enhanced. Printing is carried out at speeds of up to 600 containers per minute. Finally, the printed containers are UV-cured and automatically stacked into rolls.