How do we produce plates and bowls made of pulp? When preparing the raw material for the production of so-called moulded pulp, we use the usual procedure employed in paper production.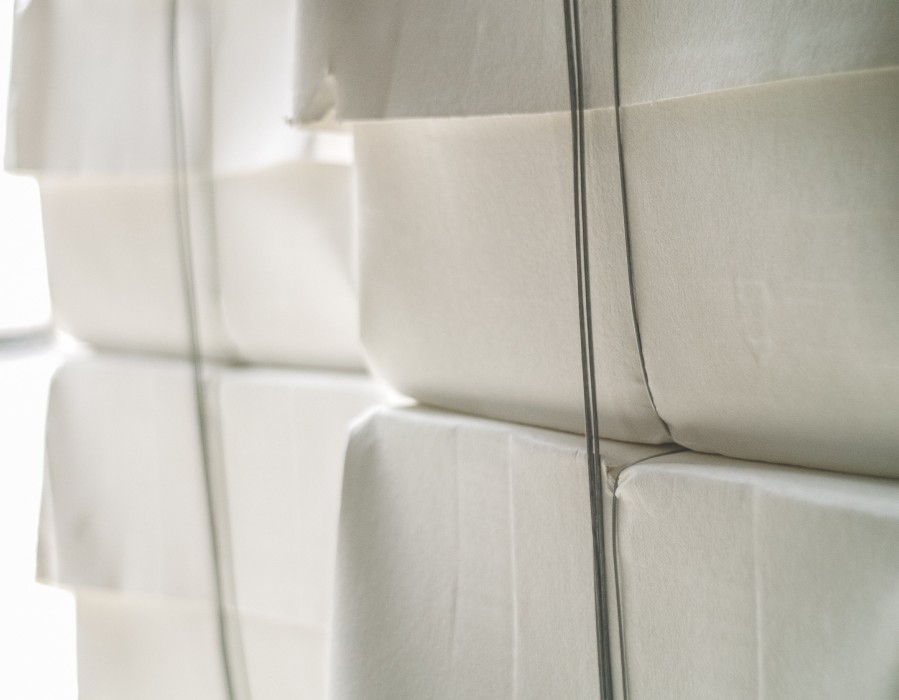 Preparation of raw material
Bleached sheet pulp is pulped into a pumpable suspension in water. Paper pulp prepared in this manner is processed in batches through milling on a conical mill to provide it with the necessary paper-forming properties. The milling is followed by the dilution of the pulp to reach a low fibre concentration (about 3 g per 1 l of water), the admixture of the necessary functional additives and the storage of the pulp in storage tanks.

After the pulp has been prepared in this manner, it makes its way to the individual forming machines, which consist of three stations.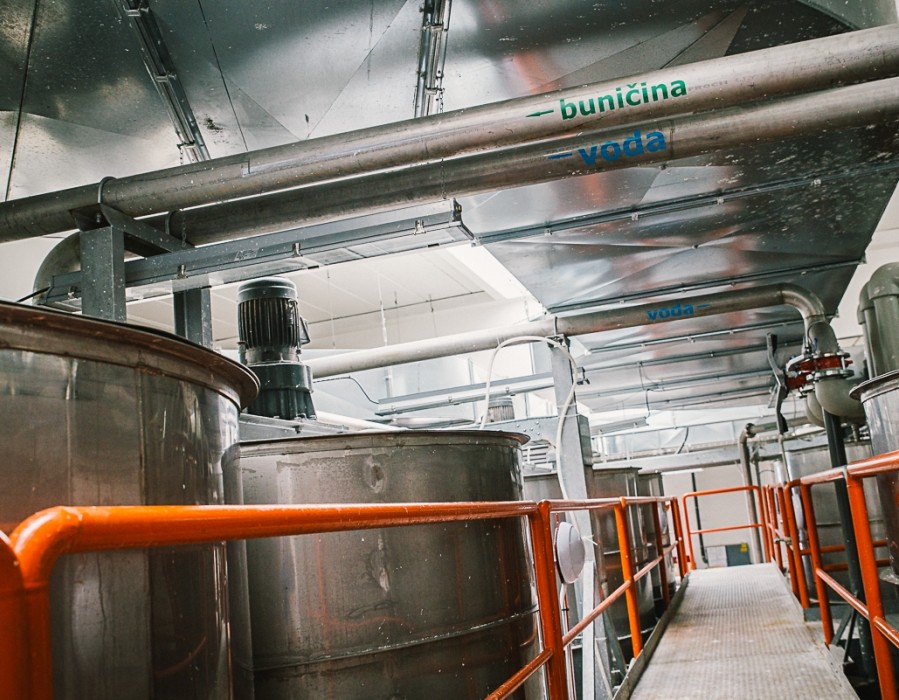 Dewatering and drying
In the first station, dewatering takes place on the bottom tool with dewatering screens, which is immersed in a tub with paper pulp. Using a vacuum, a filter cake (the basis of the future product) is created on these screens. After it emerges, it is dried with the through-flow of air. The drained water is reused for the preparation of paper pulp - it is recirculated.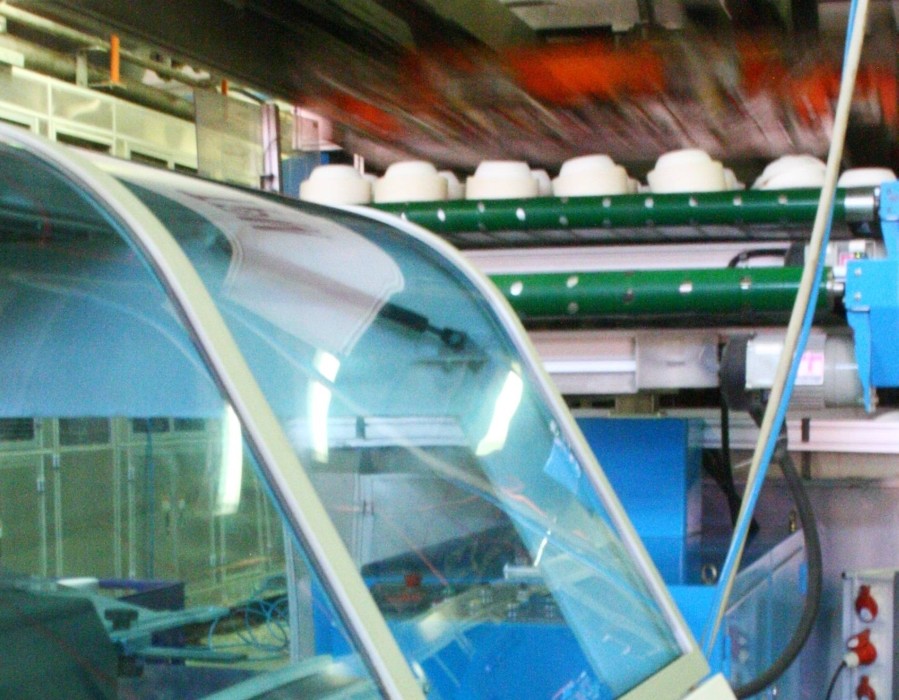 Pressing
The future product is then transferred to the second station by the upper tool. There, it is pressed in heated moulds and dried at a temperature of about 180 °C for a certain period with the use of a vacuum.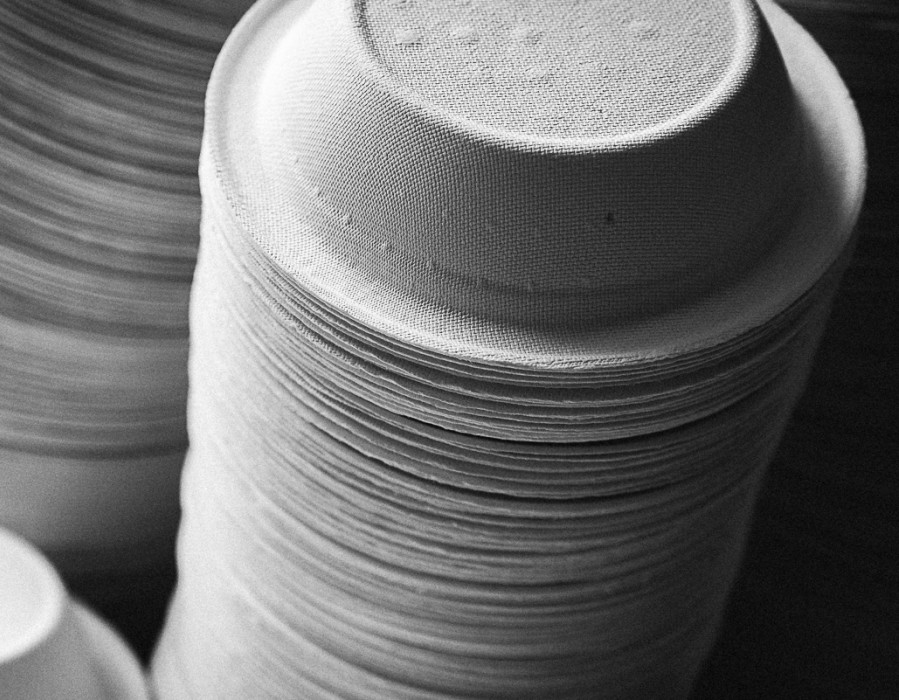 Final drying
The next step is the transfer of the product to a third station, where the product is dried in a similar manner, this time at a lower temperature. Drying in closed product moulds gives the product the precise shape required and the necessary rigidity.

We then stack the finished products on a conveyor belt, wrap them in packaging film and insert the packages into boxes.